Sign Up
Alosoon.com helps you to connect, share, import and export goods with every company all over the world.
Posted 2017-05-23 09:34:16 - by Hà Trung Thành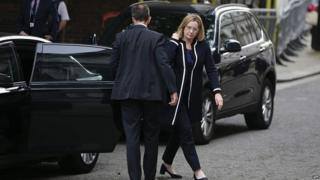 Campaigning in the general election has been suspended after the fatal bombing in Manchester as party leaders expressed their horror at the attack.
Prime Minister Theresa May has chaired an emergency Cobra meeting in London into the suspected terror blast at the Ariana Grande concert, which left 22 dead and more than 50 injured.
Home Secretary Amber Rudd said young people were "deliberately targeted".
The SNP has postponed the launch of its manifesto which was due on Tuesday.
The prime minister said all her thoughts and those of the nation were with the victims of Monday's blast at the Manchester Arena and their families.
"We are working to establish the full details of what is being treated by the police as an appalling terrorist attack," she said.
After chairing the Cobra meeting in Whitehall, Mrs May - who spoke to Labour leader Jeremy Corbyn overnight - is expected to make a statement in Downing Street.
Mr Corbyn said he was "horrified" by the incident and had been briefed about the operational response by Greater Manchester Metro Mayor Andy Burnham.
"Today the whole country will grieve for the people who have lost their lives," Mr Corbyn said.
"I would like to pay tribute to the emergency services for their bravery and professionalism in dealing with last night's appalling events. I have spoken with the prime minister and we have agreed that all national campaigning in the general election will be suspended until further notice."
'Heartbreaking'
SNP leader Nicola Sturgeon said the news was "heartbreaking" and her thoughts were with the victims of the "barbaric" attack.
Announcing it would not be going ahead with its manifesto launch as planned, the party tweeted: "Our thoughts are with Manchester."
The Lib Dems, UKIP, Green Party and Plaid Cymru have also announced that they will be ceasing campaigning until further notice.
Lib Dem leader Tim Farron, who has cancelled a planned visit to Gibraltar, praised the "great bravery and heroism" of the emergency services
"This is an attack on innocent people and the nation is united both in its grief and its determination to stand up to this deplorable attack," he said.
UKIP leader Paul Nuttall said his thoughts and prayers were with those affected while Green Party co-leader Jonathan Bartley said "for young people to be targeted in this way is utterly atrocious".
Tuesday's Cobra meeting was attended by senior ministers, including Foreign Secretary Boris Johnson, police officers and intelligence officials.
Speaking before the meeting, Home Secretary Amber Rudd said the attack had "deliberately targeted some of the most vulnerable in our country". She praised the emergency services for their response to the incident.
International reaction
Union flags are flying at half mast in Downing Street as a mark of respect while the BBC announced that a series of Andrew Neil TV interviews with party leaders would be halted while campaigning was suspended.
Foreign leaders have also expressed their condolences and solidarity with the UK in the face of the global terror threat.
US President Donald Trump, who is on a trip to the Middle East, said the "slaughter of innocent people, mostly innocent children" was wicked and the work of an "evil loser".
He called on all "civilised nations to join together to protect human life" and rid violent extremism and terrorism "from our society for ever".
French Prime Minister Edouard Philippe said the attack was "abominable".
"The most cowardly form of terrorism has struck once more, targeting, as it did in Paris more than a year ago, a concert venue, aimed specifically and knowingly at very young girls gathered together for a moment of celebration and joy," he said.
Jean-Claude Juncker, the president of the European Commission, said those wanting to "instil fear and sow division" would not prevail.
"Today we mourn with you," he said. "Tomorrow we will work side by side with you to fight back against those who seek to destroy our way of life. They underestimate our and your resilience."
Australian Prime Minister Malcolm Turnbull said his country stood with the UK "as we always have and always will, steadfast allies in freedom's cause".