Sign Up
Alosoon.com helps you to connect, share, import and export goods with every company all over the world.
Posted 2017-05-23 10:10:09 - by Hà Trung Thành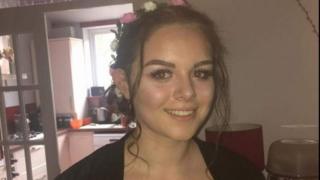 Thousands of people have turned to social media to help find missing relatives amid the chaos that followed the blast at Manchester Arena.
Olivia Campbell's face was one of many to appear on Twitter with the #missinginManchester hashtag as her family appealed for information.
Olivia, 15, has been missing since the Ariana Grande concert, where the explosion happened on Monday night.
Her mother Charlotte has appealed for people's help in finding her.
"I last had contact with her at half past eight last night. She was at the concert, she'd just seen the support act and said she was having an amazing time and thanking me for letting her go," she said.
"She was with her friend Adam - Adam was found, he's in hospital but Olivia has not been found yet."
Manchester explosion: Latest updates
Ms Campbell said she had been at home "phoning everybody - hospitals, police, all these centres that the children have been put in".
"Her phone is dead. Her father is out looking for her. There are so many people out there looking for her.
"If anyone sees her contact me. Give her your phone and let her ring me. I just want her home."
Also missing is eight-year-old Saffie Rose Roussos, from Leyland, Lancashire.
She was at the concert with her mother and sister, who are both now in separate hospitals being treated for injuries, friends said.
They have posted an appeal on Facebook in a desperate bid to trace her.
Kate Tinsley, whose daughter Jessica is friends with Saffie at Tarleton Community Primary School near Preston, said: "Everybody is worried, the whole village. Everybody is in bits waiting for news, just some news that she's okay, she's alive."
Martyn Hett, 29, from Stockport, is also missing. His brother Dan said: "We're understandably worried sick. All we know is that he was separated [from his friend], his phone is off, and that's all I have.
"What I will say is, social media has been an amazing tool so far in terms of visibility."
Laura MacIntyre and Eilidh MacLeod, who are from the Isle of Barra, have not been seen since the attack.
Laura's father Micheal MacIntyre tweeted: "Please...please retweet. Looking for my daughter and her friend. Laura Macintyre and Eilidh Macleod #manchesterattack"
An appeal by Eilidh's aunt Margaret MacNeil has also been shared tens of thousands of times on Facebook and SNP candidate for the Western Isles Angus Macneil has tweeted he was very worried.
Philip Tron, 32, and his partner's daughter Courtney Boyle, 19, from Gateshead, are both still missing.
A family member told the BBC: "We want us to know they are safe and where they are.
"We are devastated and in shock but are staying positive and staying strong. We love you Philip and Courtney."
Deborah Hutchinson wrote on Facebook: "My daughter Courtney Boyle and partner Philip Tron have gone missing tonight in a attack at Manchester tonight please share and help find them I need them home safe xX"
Anyone with concerns over missing relatives can contact 0161 856 9400 or 0161 856 9900 for assistance.
An emergency point for anyone who needs help has also been set up at the Etihad Stadium at Gate 11.